Traveling is such an amazing way to experience new things, try new foods, and see amazing sights. Bringing home souvenirs is a great way to remember your trip and let friends and family have a small taste of the experience. Here are the best souvenirs from Finland.
Want to plan your trip to Finland? Read our Finland travel guide here.
This article may contain affiliate / compensated links. For full information, please see our disclaimer here.
1. Finnish Candy
I always bring home some sort of candy for my family to try. It's a great way for them to have a taste of Finland.
The most popular candy in Finland is Salmiakki, salty licorice. Not to be confused with the liquor we are used to in the United States, this candy is flavored with ammonium chloride to give it its strong salty flavor.
This is a candy you will either love or hate but it can be found almost anywhere in Finland.
You can even get chocolate bars and alcohol flavored with Salmiakki. My dad loves licorice so I brought this home for him and liked it.
I try to bring back the most popular candy and then I also bring unique kinds I see or different flavored candy bars. Frazer chocolate is a popular Finnish chocolate brand that you can find in most places as well.
2. Traditional Wall Hangings
Marimekko fabrics are internationally known for their beautifully designed and patterned fabrics. The wall hanging comes in different sizes and is a great souvenir from Finland and can make the perfect gift.
There are tons of designs and color combinations that will fit any space in your home. Some of the smaller wall hangings start as low as $15 so it doesn't have to be expensive to bring a piece of Finland home.
You can see some of the beautiful designs here.
Kuksas is a wooden drinking cups made by the Lapps or Sami people in northern Finland. Usually, birch or burl is used to make sure the Kuksas are sturdy and don't crack. 
Be sure to really look and make sure you know which ones you are buying. There are some made to just be decorative and then the traditional ones that can be used for beverages or hot soups.
These can be washed with soap and water but be sure to never put these into the dishwasher.
The traditional Kuksas are pretty expensive and cost $50 plus or you can get a more conventional version that can cost around $30.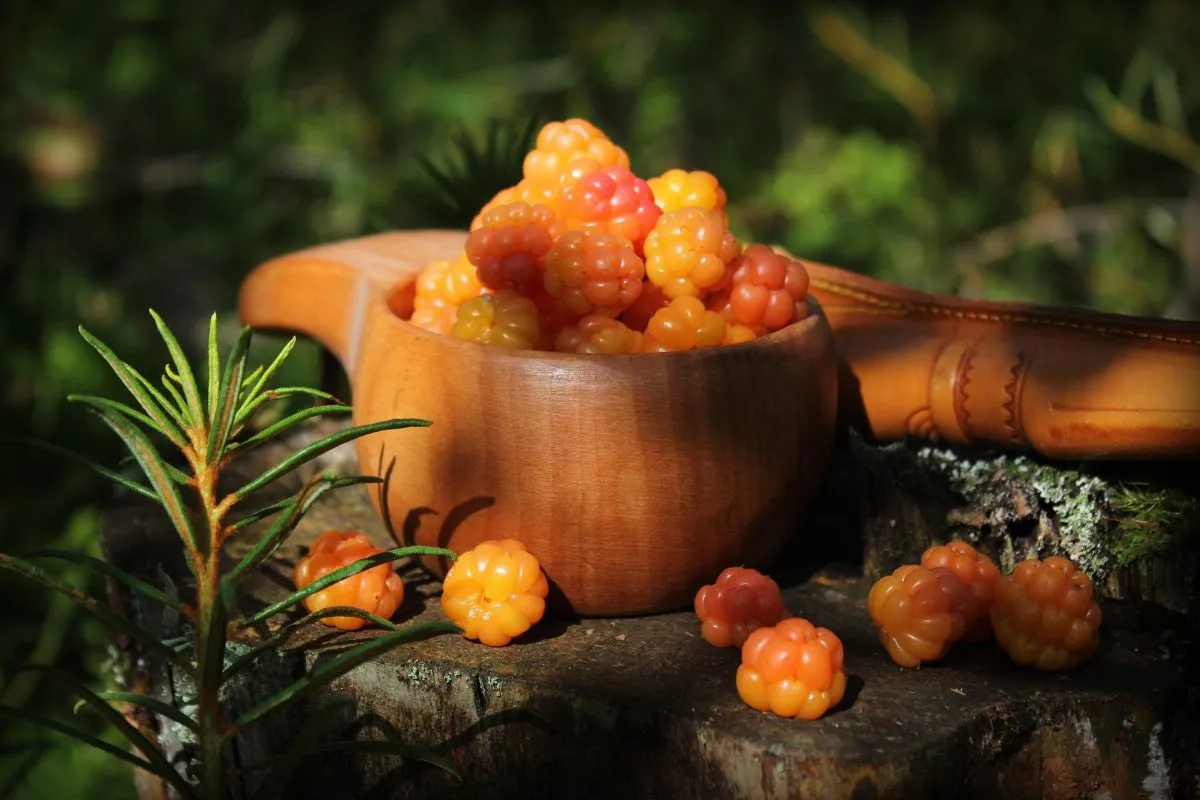 4. Moomin Gifts
Moomins are a well-known fairytale cartoon in Finland. They are hippo-like characters that are in a series of novels, short stories, and even a T.V. series. 
You can find a ton of different Moomin souvenirs from mugs, stickers, pins, and even books.
There are even two theme parks based on the characters. One is located in Finland and the other in Japan. Other than the theme parks there are plenty of other ways to experience the Moomin characters. There are cafes, shops, interactive playrooms, and even a Moomin Ice cave located underneath a spa hotel in Finland.
5. Finnish Vodka
Alcohol can make a great souvenir to bring back from Finland. There are different flavors you can get to try. Some flavors include cranberry, mango, black currant, and lime. On average bottles can range from $10-$20 or more depending on the brand and flavor.
To ensure the bottles make it back you may want to look into getting them shipped home or grab these bottle bags if you want to pack them in your luggage. You can also grab a bottle or two in the duty-free shop at the airport.
6. Finnish Clothes
Finland is famous for its knitwear. Usually made from wool you can find beautifully patterned sweaters, hats, socks, scarves, and blankets. I found a lot of gorgeous knitted pieces at the Christmas market in Helsinki.
You can find Finnish clothing at any shopping mall or outlet. 
7. Jewelry
Jewelry is always a great souvenir to bring back home as a souvenir no matter where you traveled. Gold, silver, and bronze are the three most popular materials used. Many shops carry Finnish jewelry but it can be quite an investment depending on what you are looking for.
8. Postcards
Something I get on every trip is postcards. I love collecting postcards and gifting them as well. I bring them back inside a folder or in between my laptop so that they don't get bent on the way home.
Sometimes I will even write a little paragraph about my trip and mail them to my friends or family.
9. Magnets
Magnets can make a great souvenir. I know a lot of people who collect magnets and they make great gifts. I like getting beautiful nature scenes, main attractions, or beautiful patterns on the magnets I bring home.
10. Shot Glasses
One of the most common souvenirs I think people bring home are shot glasses. Kyle collects shot glasses and loves finding unique ones everywhere we go. I alway try to find some the are more unique than a plain shot glass that says the city or country I visited.
11. Christmas Ornaments (My favorite souvenir)
My absolute favorite souvenir to bring back from any trip is a Christmas ornament. We started a tradition a few years back where we bring an ornament back from every trip for our Christmas tree.
You can almost always find a Christmas ornament somewhere no matter the time of year. If you are set on having something as a Christmas ornament but can't find one you can always get a keychain, a magnet, or even a small postcard and add a ribbon to hang it up on the tree.
What are your favorite souvenirs to bring home? Have you been to Finland and brought back something unique? Let us know in the comments, I'd love to hear about them.