This article may contain affiliate / compensated links. For full information, please see our disclaimer here.
Overview
Italy has it all. Italy was our first trip out of the country and one of my main inspirations in starting this blog. We chose to plan our trip to Italy because I am Italian and we had always dreamed of visiting. Whether it's your first trip or fifth, planning a trip to Italy can be stressful.
From the rich history of the monuments to the rolling hills in the Alps, there is something for everyone in Italy. The food is one of the best highlights when visiting this diverse country. I grew up on the homemade Italian food that my Nonna made and traveling to Italy just made me so nostalgic. Whether you want to eat your way around the country or soak up the sun in Sorrento, planning out your trip to Italy is the best way to make sure you get the best of both worlds. 
Language
Italy's main language is Italian. English is usually understood in the main tourist cities but if you plan on visiting some of the small cities make sure you know a few Italian words to communicate better. A little bit of effort will go a long way when learning a new language.
When traveling to a foreign country we always download the local language on our Google Translate app beforehand to help us out. If you download the language you can even use it offline which is extremely helpful.
Passport/Visa
Italy is a part of the Schengen Area, which is a group of 26 European states who eliminated passports and other types of border control for their mutual borders. Essentially, these 26 countries function as one country when it comes to international travel. If you are a resident of the European Union (EU) you are able to travel visa-free for an unlimited amount of time. While you won't need a visa if you plan on staying longer than 90 days you must register with the local government.
If you are an American, Australian, Or New Zealand citizen you must have a passport valid for at least 3 months beyond your planned trip. A visa is not required unless you plan on staying longer than 90 days. Citizens from most other countries must apply for a Schengen visa to travel in Italy. This visa will also allow travel from one country to another within the Schengen area without having to complete any other formalities.  Make sure you check your specific requirements before traveling to ensure you don't have any issues. You can click here to read more about the requirements.
Currency
Euros (EUR)
As I am writing this the exchange rate is 1 USD to 0.84 EUR. The exchange rate is constantly fluctuating but can be checked with a quick Google search.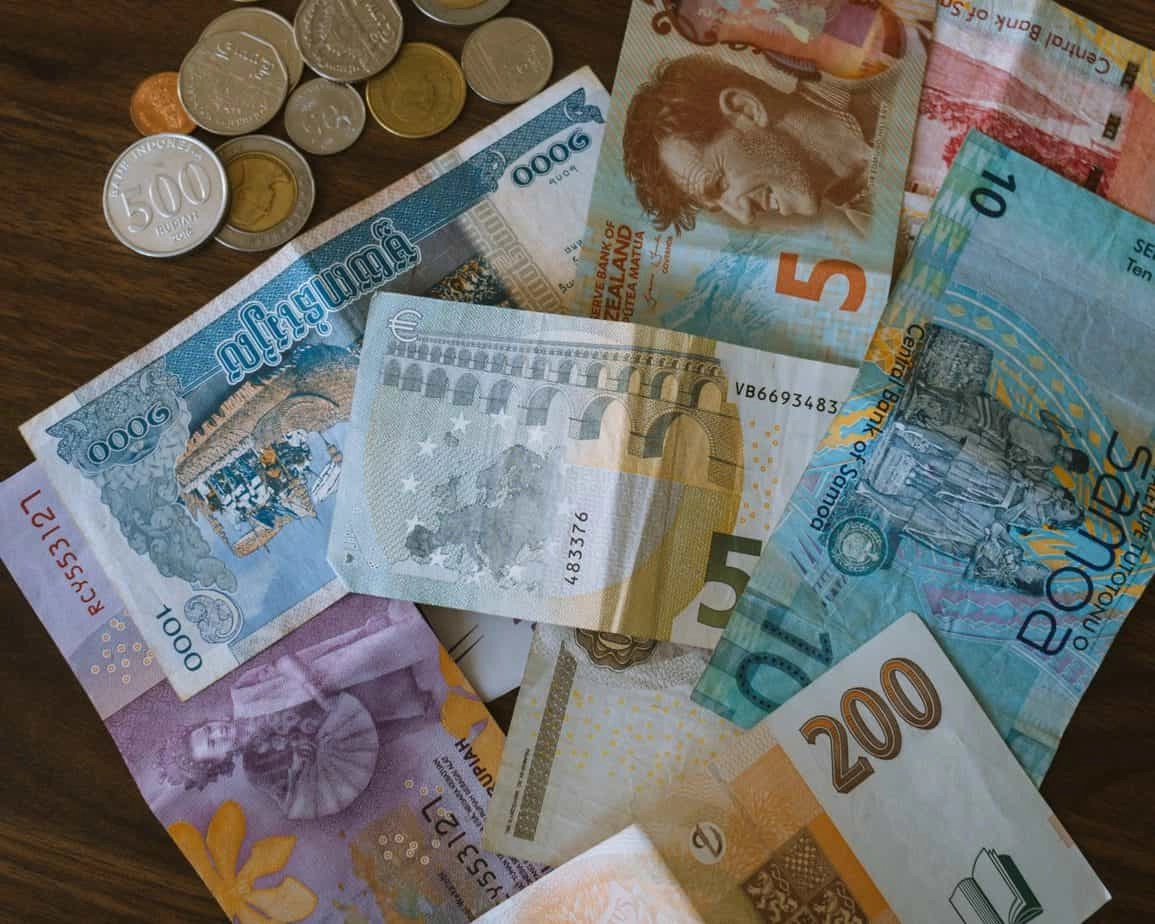 Credit Cards and ATMs
Most businesses throughout Italy take credit cards, especially in the main tourist cities. You will still want to make sure you have cash on you though. If you are in a smaller town or if you take public transportation you will need Euros.
If you plan on renting a car you will need a credit card that matches the name of the person renting the car. Make sure to let your bank or credit card company know that you will be traveling.
We normally take out some of the currency we will need before traveling and then use our Capital One Venture card when we can. It has no transaction fees and makes our lives much easier.
Adapter
Italy's power outlets are 2-prong sockets with 230V and 50 Hz. We have this universal adapter with a surge protector to make sure we are always prepared when traveling.
Safety
Like most of Europe, Italy is generally safe. There have been risks of terrorist attacks in some of the major cities like Rome and Milan, but those risks are low. Always check the US Embassy website before traveling and always be prepared while traveling to a different country. Click here to read our tips for staying safe when traveling abroad.
There is always a risk of scams and theft while traveling abroad. While we have never been victims of theft while traveling, we have been "scammed". It happened on our first trip to Italy, which was also our first trip out of the country, on our way to see the Spanish Steps.
At the top of the steps is St. Peter's Basilica. This is where we were approached by a man trying to hand me flowers. I said no thank you and tried to keep walking. He stayed with us trying to give them to me, saying they were for me and basically that we were disrespectful if we didn't take them. So we took them and he took a picture of us and immediately started asking for money.
I think we only had 3 Euro in our pockets. (the rest was in my wallet, but I wasn't about to open that up). Kyle gave it to him and said that's all we had and then they continued to harass other people. Luckily it was only a few Euros, but things like this happen a lot in the more touristy spots of Italy. Look up common scams before your trip so you know what to look out for. Always trust your gut. If something or someone feels off then try to avoid that situation.
The best thing you can do before any trip is to get travel insurance. Having travel insurance can protect you against cancellations, theft, and even injury. We don't travel anywhere without having insurance. Our favorite travel insurance is provided by World Nomads. Check out our post on Travel Insurance here.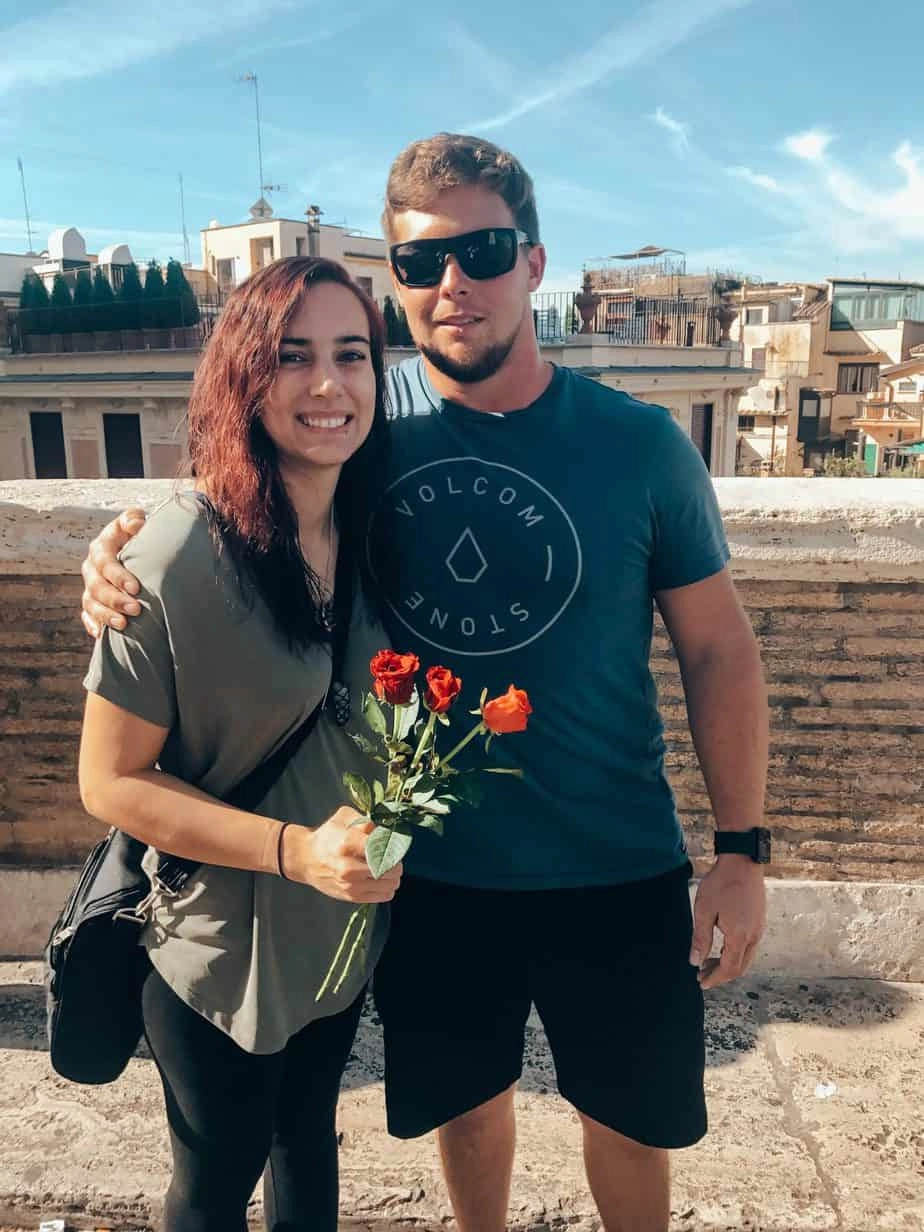 Transportation
Public transportation is easily accessible in Italy, especially in major cities. If you take the bus or metro you must buy the tickets ahead of time and then validate them once onboard. If you don't have a validated ticket you could get a fine.
I would suggest renting a car if you plan on visiting multiple cities during your trip. We didn't rent a car and I regret it. I didn't take into account how much time and money it takes waiting on buses/trains to take us to our destinations. Be sure to check if you need an International Driver's License while traveling to avoid any issues or potential fines. You can check out the full list of countries that require an International Driver's License here. 
You can also look into a Eurail pass if you plan on visiting multiple cities or countries. We took the Eurail from Venice to Munich for our trip and it was great. If you're interested in reading more about the Eurail passes check out this article from Rick Steves.
Planning a Trip to Italy
Best Time to Go
Italy is amazing all year round. There is always something to do no matter when you decide to visit. You could visit the Alps in the winter to enjoy the snow or go in the summer months to enjoy the sun in Sorrento.
The busiest months in Italy are July and August. You can expect longer lines, higher prices, and the warmest weather during these months.
April-June and September-October are considered shoulder seasons. This is the best time to explore major cities and attractions while being able to avoid the crowds. During this time the weather is still warm and you may find better deals on accommodations.
The low season in Italy is November- March. While prices are lower and the crowds are thinner, the weather is also colder and some attractions may be closed. This would be the best time to visit the Alps and enjoy the snowy weather or, my favorite, the Christmas Markets!
Estimated Budget
Depending on the type of travel style you enjoy, Italy can be traveled on a budget. Accommodations and tours are normally the most costly things while in Italy. Below are average costs as of 2020. Be aware that prices will change over time but these are the projected prices you will experience while traveling in Italy.
Accommodations
Hotels average about 100-200 EUR per night.
The prices will depend on when and where you stay. During the high season in Capri you could spend over 300 EUR per night.
Food (average per person)
Pizza or Pasta: 6-12 EUR
Casual Restaurant: 25-40 EUR
High-End Restaurant: 45-150 EUR
Transportation
Local Transit: 2 EUR
Bus: 10-20 EUR
Train
Slow-speed: 6-25 EUR
High-speed: 35-65 EUR
If you plan on traveling for an extended period or visiting multiple cities you should look into getting a Eurail pass. If you only plan on riding the train once or twice then point-to-point tickets will definitely be the cheaper option.
Car: 15-20 EUR (per day)
Note: Gas in Europe can be very costly and will affect your budget if you rent a car. As I'm writing this post gas is about $6.00 a gallon. Make sure you take that into account when budgeting.
What to Pack
You will need a variety of clothing depending on the season and part of the country. If you are visiting the mountains in the winter be sure to bring lots of layers, hats, gloves, and winter boots. During the summer, you will absolutely want to pack a sun hat, sunscreen, bathing suit cover-ups, and a reusable water bottle.
Where to Stay
Booking your accommodations in advance will help you save money, especially if you are traveling during peak season. When we traveled through Italy we stayed in a few different hotels. Here are some of our favorites:
Rome, Italy- Smooth Hotel
Sorrento, Italy- Hotel and Spa Bellavista Francischiello  
Milan, Italy- Spice Hotel Milano
Airbnb is very popular in Italy as well. There are some amazing options that give you that real Italian feel. This will also help you save money. If you choose one with a kitchen you can cook a few meals for yourself.
Best of Italy
Top Cities to Visit
Rome
Probably one of the first cities that pops into your head when thinking about Italy. Rome is full of history and charm. Rome is Italy's capital and is home to the Spanish Steps, the Trevi Fountain, and the Colosseum. This was the first Italian city we visited and it did not disappoint. I felt like I was in the Lizzie McGuire movie, without a famous twin of course. There are so many places to take Instagram-worthy photos in Rome. Check them out here.
Check out our Rome Bucket List here. And if you need ideas of other things to do in Rome check out our post, 12 things to do in Rome at night here.
Tuscany
Technically Tuscany is a Region, not a city but I had to include it. Tuscany, located in central Italy, is known for its gorgeous landscapes. You will find amazing vineyards with delicious wines all through Tuscany. Its capital, Florence, is home to the Duomo as well as tons of art museums and galleries.
Milan
Milan is the second-largest city in Italy. Known for its fashion industry, Milan is the economic heart of Italy. Milan is home to the famous Da Vinci painting, The Last Supper. Milan Cathedral is one of the many famous tourist spots in Italy.
Pisa
If you visit Pisa you can't miss seeing the Leaning Tower of Pisa! Be sure to purchase tickets early if you plan on climbing the tower.
Capri
Capri is a beautiful island in southern Italy. You can reach Capri by ferry from multiple cities including Sorrento, Amalfi, and Naples. One of the most popular things to do in Capri is visiting the Blue Grotto, a beautiful cave on the coast of Capri.
Best Things To Do
Take in History
Pompeii is one of the coolest and emotional places to see. While you're there you can head over and climb Mt. Vesuvius. You can tour the Colosseum, take in the Spanish Steps, and make a wish in the Trevi fountain while in Rome. No matter what city you visit there will be tons of history to take in.
Hike the Cinque Terre
The Cinque Terre is stunning. The Cinque Terre consists of five colorful mountainside villages that overlook the coast. There are plenty of hiking paths that offer beautiful views. The Cinque Terre is home to some of the best seafood in Italy.
Soak up the Sun
There are tons of beaches to enjoy in Italy. We loved the beach in Capri and in Massa Lubrense. Keep in mind that some beaches in Europe are nude beaches and topless tanning is popular on most beaches throughout Italy.
READ: Best Souvenirs from Italy
What to Eat
Pizza
Italian pizza is soooo good. We had pizza in every city we visited throughout Italy. Our favorite pizza was at Hortus Pompeii, the restaurant right across from Pompeii. We ordered a margarita pizza. You can find pizza on almost every restaurant menu in Italy.
Pasta
No matter what kind of pasta you get you will not be disappointed. You can also find pasta on every menu. Each region has its own specialties so be sure to try those as they are usually the best.
Gelato
If you don't eat Gelato every day while in Italy you aren't living life. Ok, kidding but seriously, Italian Gelato is so freaking good. They have everything from vanilla to hazelnut, pistachio, and cantaloupe.  
Wine
There are tons of wines to try in Italy. I am normally a sweet wine drinker but in Italy all the wines are delicious. Much like pasta, different types of wines are more popular in different regions. Make sure to try the regional specialties.
Coffee
Coffee culture in Italy is much different than in the U.S. The coffee tastes better and you find different types of coffee in Italy. Here's our full guide on the types of coffee in Italy and how to order them!