This article may contain affiliate / compensated links. For full information, please see our disclaimer here.
Overview
Estonia is a Baltic country in northern Europe. You can expect castles, old fortresses, churches, and medieval-style architecture. Its capital Tallinn is known for its preserved old town, museums, and at Christmas time its gorgeous Christmas Market. This Estonia travel guide will have all the tips and tricks you need to know about traveling and exploring this gorgeous Baltic country.
Estonia is so underrated. I have to admit when I first started doing research on the Country, I was surprised at how little I knew about it.
Language
Estonian is the official language of Estonia. Estonia has one of the highest literacy rates at 99.8% and nearly everyone speaks a foreign language. The most common are English and Russian, followed by Finnish, German, and Swedish.
Although English is commonly spoken it is still a good idea to try and learn a few Estonian words to be able to communicate and be respectful. Be sure you download Google Translate as well.
With Google Translate you want to make sure to download the language before your trip so you can use it offline.
Passport/Visa
Since Estonia is a part of the Schengen area, if you are coming from the united states you will need a valid passport that doesn't expire for at least 6 months after your departure date. 
If you plan on staying longer than 90 days in a 180-day period, you will need to obtain a visa. You can find out exactly what you need here.
Keep in mind the current restrictions. You can read more about that here.
Currency
Estonia's Offical currency is the Euro. Although I had about 15 euros with me I didn't need to use any of it. Almost every place accepts credit cards. If you are in a more rural town or some of the stalls at the Christmas markets only accept cash.
At the time of writing this, the exchange rate is $1 us dollar to 1.13 Euro. But this can be easily checked with a google search or an app I really like to use can be downloaded here.
Credit Cards and ATMs
Credit Cards are widely accepted throughout Estonia, especially in the bigger cities. There are plenty of ATMs throughout Estonia but just keep in mind currency conversion fees and things like that. It's best to already have cash or to get cash at a local bank.
To do this you normally need your original passport, not a copy.
Adapter
Europe uses type C and type F plugs. The voltage for the plugs is 230V and 50Hz. I recommend getting a travel adapter. We have this one and it's great. It can be used in 150 different countries, has 2 USB port chargers, and a surge protector.
Safety
Estonia is generally a very safe place. This was my first completely solo trip and I never once felt scared for my safety. Of course, you always need to be aware of your surroundings regardless of whether you are traveling solo or with a group.
That being said there have been reports of petty theft, including pickpocketing, in heavily touristed areas. Be sure to leave your valuables at home if possible especially when going out at night. If you need to bring valuables with you just keep them close.
Check out our article about how to stay safe while traveling here.
Transportation
Estonia has great public transportation. It is easy to access and cheap to use. You can get a Tallinn Card and access public transportation for free for a certain amount of hours. Depending on the type of card you purchase. You can read all about the Tallinn card and the options here.
Planning a Trip to Estonia
Best Time to Go to Estonia
The best time to visit Estonia really depends on what you want to do while there. If you want to spend most of your time hiking or outdoors you should consider late spring or early summer.
Starting from mid-June to late August the summers in Estonia are relatively short. Summers consist of the most pleasant weather with the average temperature being around 70 degrees Fahrenheit during the day with the nights being cooler around 55 degrees Fahrenheit.
You may also experience rain in the summer months so be sure to pack a rain jacket. Keep in mind that even though the weather is best during the summertime it is also the busiest.
You will see a lot of tourists during the summer months, especially from cruise ships. This will lead to busier attractions and higher costs.
The shoulder season in Estonia is April-May and September- October. The weather is definitely cooler than in the summer months but there are much fewer tourists and the prices will be cheaper.
If you haven't been to Estonia in the winter you should make a note to do it at least once. It gets extremely cold and snows a lot in the winter but it is stunning. If you don't mind the cold too much I definitely recommend visiting in the winter.
Tallinn during Christmas time is a magical experience and makes the cold a little more bearable.
Check out our winter Estonia Packing list here.
Estimated Budget
The budget will depend on the type of traveling you do, but you can absolutely travel on a budget in Estonia, especially in Tallinn. Below are the average costs as of 2022. Be aware that prices will change depending on season and circumstances.
Accommodations
Hostel: Average around 8 Euro for a dorm
    Average 30 Euro for a private room
Hotel: Budget Hotel average: 40 Euro per night
               Luxury Hotel average: 150 Euro-300 Euro per night
Food
(average per person)
Meal at a cafe: 8-12 Euro
Multi-course Meal: 40 Euro
Beer: 3-4 Euro
Latte: 3-4 Euro
Pastries: 1.5 -4 Euro each
Transportation
Public Transportation (buses, trams, trolleys): average 1.50 Euro depending on the length of time
Trains: 8-15 Euro depending on the length of the route.
Examples: Tallinn to Riga (7 hours) about 15 Euro or Tallinn to Tartu (about 3 hours) 8 Euro
Buses
Trains are normally the better option since they are faster and cheaper, but sometimes buses can be a good option because there are more buses scheduled daily than trains normally.
Buses can vary depending on the route. 
Tallinn to Saaremaa Island (4 hours): 9 Euro
Tallinn to Riga, Latvia (5.5 hours): 16 Euro
Tallinn to Tartu (2.5 hours): 10 Euro
Bolt
Blot is the Uber of Estonia. I found the prices to be fairly cheap. From my hotel to Tallinn airport (15 min) was 5 Euro.
Renting a Car
Averages about 35 Euro a day for a small compact car. You do need an International Drivers license to rent a car in Estonia. You can read all about that here.
What to Pack
Of course, what you will pack for your trip to Estonia will vary depending on when you are going and what you are planning on doing. You can check out our guide on how to pack for Europe here.
If you are visiting in winter as I did, you need to make sure you have warm clothes like thermals and wool socks. My arctic expedition jacket was a lifesaver. At one point I tried wearing a different jacket and made it about 2 min before I went back and changed.
I put together a whole packing guide for winter in Estonia here.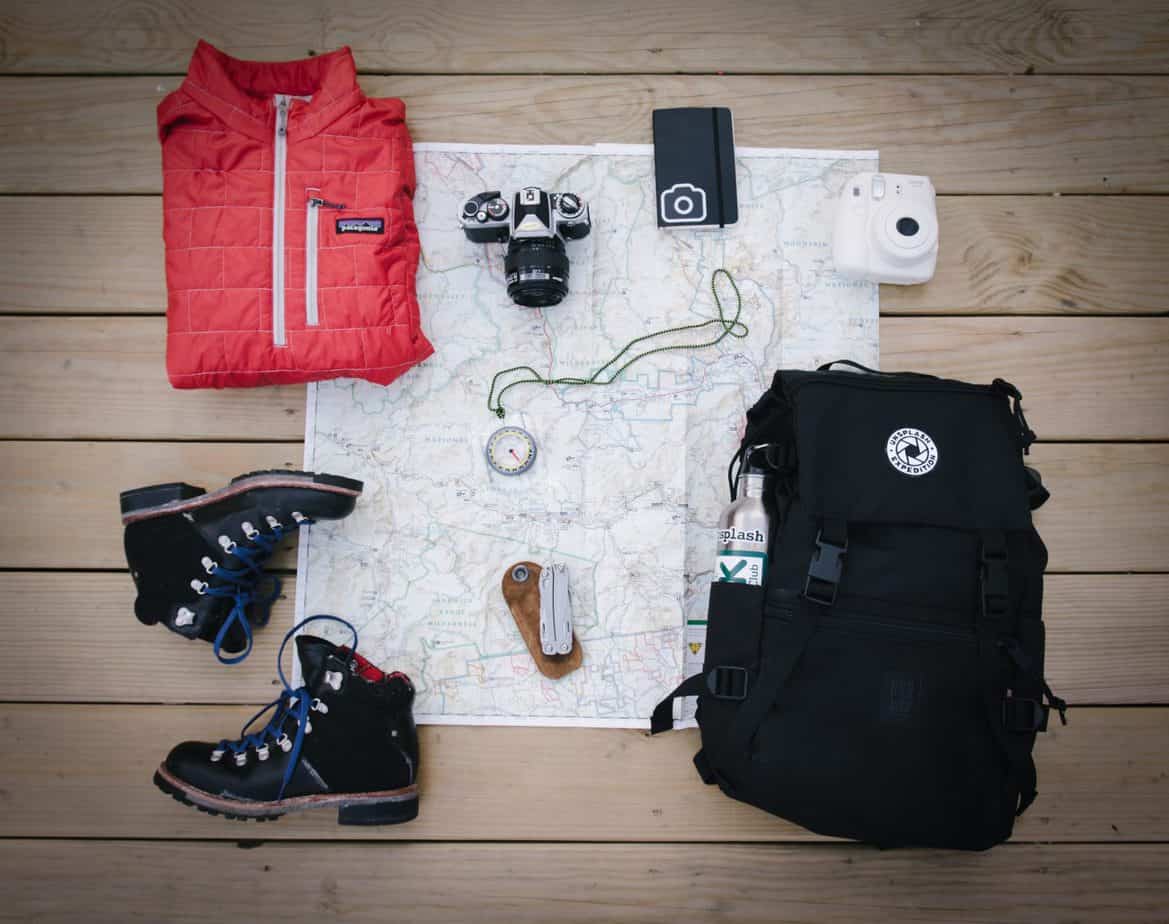 Where to Stay in Estonia
Tallinn
Tartu
Parnu
Note: I have not personally been to all of these hotels. They are just some of the top-rated ones I found while researching.
Best of Estonia
Top Cities to Visit
Tallinn
Tallinn is the capital of Estonia. Tallinn is gorgeous and has a lot to offer. Old Town Tallinn is the cutest picturesque Christmas town in the winter. It's situated on the bay in north Estonia, which is perfect for catching the ferry to Finland for a day trip!
Tartu
Tartu is the second-largest city in Estonia. It is considered the intellectual center of Estonia and home to the University of Tartu. It has been said that if you want to see a "real" Estonian city you should visit Tartu.
Parnu
Parnu is located in southwest Estonia. It was voted the most sustainable destination of the baltic sea countries in 2020. The city is full of rivers, beaches, and forest groves. It also has the best Sun in Estonia making it the ultimate Estonian summer destination.
Saaremaa Island
Saaremaa Island is the largest Estonian island, out of a total of 2,222. It is a wellness hotspot and home to 8 spas. The Kaali Crater crash site can also be found here. You can also experience forests and beaches on your trip to Saaremaa Island.
Best Things to do in Estonia
Visit the Christmas Market
The Christmas Market in Tallinn is like a fairytale especially when it snows. It is held in the old town Hall and features handmade crafts, delicious food, Glogi (mulled wine), and even has performers on certain nights. You can check the dates and schedules here.
Explore the Museums
There is no shortage of museums to visit in Estonia. Some of the top ones are the AHHAA Science museum, Lennusadam Seaplane Museum, Estonian National Museum, and Marzipan Museum. If you are visiting the capital and are a fan of museums check out the Tallinn Card and you could get in free or a discount.
Take a Hike in the National Forest
There are 5 national parks located in Estonia. There really isn't a bad choice when visiting any of these beautiful parks. If you are an avid bird watcher head to Matsalu National Park to check out the best feeding spot for migrating birds.
Vilsandi National Park is home to Estonia's largest grey seal colony and Lahemaa is the largest national park in Estonia and is full of gorgeous landscapes.
What to Eat
Smoked Fish
As with most places that border the ocean fish is a huge part of their diet. The most popular types of smoked fish are herring, salmon, and sprats. These smoked fish dishes can be found on almost any menu throughout Estonia. Turg, local outdoor markets, normally have them as well. 
Marzipan
Traditional marzipan dates back centuries and was used for its medicinal qualities. It is a sweet made of almonds and powdered sugar and while it is tasty it is still believed to have healing properties. Tallinn even has written records of marzipan being for sale in the Town Hall Pharmacy all the way back to 1695!
Marzipan also makes a great souvenir to bring home to your family and friends. Check out what other items we like to bring home here!
Beetroot
Beetroot is extremely popular in Estonia. Just like the smoked fish, it's easy to find on most menus. This crimson-colored vegetable is used in salads, as the side in fish dishes, and even on its own. You should definitely give it a shot while in Estonia.
No matter where you go there is something for everyone in Estonia. I hope this Estonia Travel Guide was helpful. Have you ever been to Estonia? If not, do you want to go now?