What do you think of when you hear Orlando? Disney World and Universal Studios, right? Those are the top things to do in Orlando. Now don't get me wrong, I love both of those places but theme parks are so expensive. There are so many other things to do in Orlando besides Theme Parks.
9 Things to do in Orlando Besides Theme Parks
The Beaches
Florida has tons of gorgeous beaches to visit. Cocoa Beach, Daytona, and New Smyrna are the closest beaches to Orlando. All three of these beaches are about an hour's drive so you might consider making a day trip out of it. Nothing says Florida quite like hanging out at the beach.
Guys, these gardens are GORGEOUS. I was so impressed. They just opened the Enchanted Fairy Garden exhibit, which is perfect to take the kiddos to. There are beautiful fairy doors hidden around the gardens for you to find. In the Visitors' Center there is a map to help you find each of the doors, so make sure you grab one. On the backside of the map, there are descriptions for each door telling you about the fairy that "lives" there, and they are great. Keep an eye on their social media accounts because they occasionally offer free admission! Check out their website to find out the dates.
ICON Park is a cute smaller park with shops, food, and attractions. There is so much to do here. Just a few include the Aquarium, Skeletons: Museum of Osteology, The Orlando StarFlyer, and the iconic Wheel. This is a great place to unwind after work or bring the kids to for the day. There are also a lot of dining options available. We choose to eat at the incredibly delicious Shake Shack!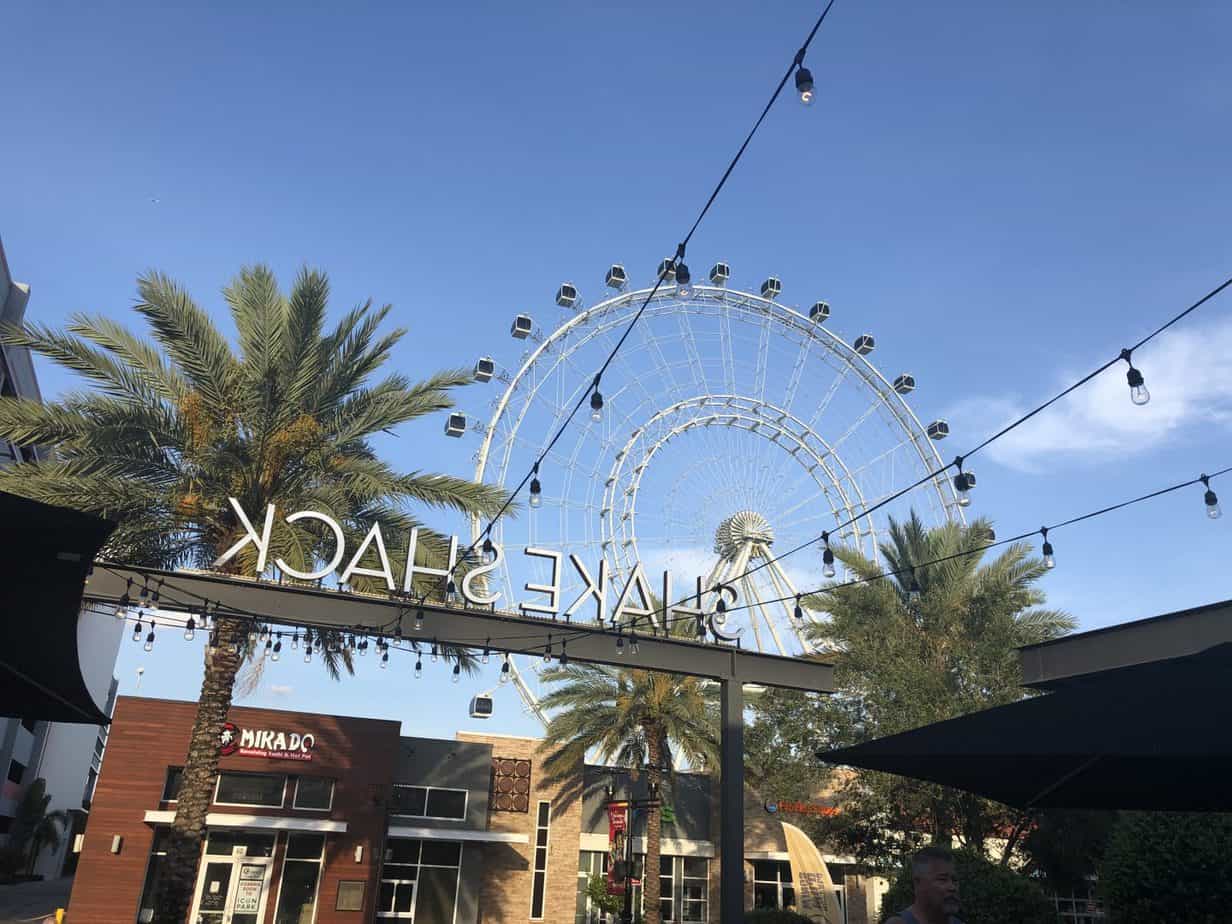 The museum offers tours and tastings, wine pairings, and food. The tour starts out with a short presentation and then the actual tour begins. It is so informative and fun. Our tour guide, Tony, was awesome. He was fun and knowledgeable.
On the tour, you get to see 25 sculptures made from baking chocolate. The sculptures were so detailed, we couldn't believe they were made out of chocolate. The best part was that the tour ends with a tasting! These chocolates were amazing. Everything you taste is available for sale in the shop as well.
This winery is located in Clearwater, FL. It's about 30 min from Orlando. They offer complimentary winery tours and tastings every day. Who doesn't love wine, especially when it's free?
Natural Springs
There are so many beautiful natural springs all over Florida. There are some that have hiking trails, lazy rivers, and some are even sanctuary for Manatees. You can't go wrong visiting any of these springs. Just be sure to check before visiting to make sure the swimming areas are open. We had to postpone our lazy river visit due to alligator breeding season. Here are a few popular ones:
Blue Springs has it all. Manatees, swimming, hiking, canoeing, and even scuba diving. Get there early because the park reaches capacity quickly during peak season. The entry fee is $6 per car for the day. They also offer camping, river cruises, and boat tours.
Silver Springs is home to the famous glass-bottom boats. The entry fee to the park is $2 per person, the glass bottom boat tours are a separate fee. You can't swim here, but you can canoe or kayak.
At Wekiwa Springs you can swim, paddleboard, go tubing, and hike! The water is crystal clear and is 72 degrees all year round. The entry fee is $6 per car for the day. Camping is offered here as well.
Hang out by the Pool
The most relaxing thing we did this trip was laying out in the Florida sun. Our hotel had the best pool. It had a beach entrance and was surrounded by palm trees and greenery. We spent most of our day tanning and then cooling off in the refreshing water.
If you really want a taste of the theme parks without the price, Disney Springs and CityWalk are a definite must.
It's free to enter and there is a ton of free parking. There is so much to do and see with or without the kids. They have shops, a bowling alley, a movie theater, and tons of restaurants. My favorite was the T-Rex café. The atmosphere was amazing and the food was delicious. It's also a great place to take the kids too because there is so much to look at.
After 6 pm the parking garage for CityWalk is free. It offers an adult nightlife scene. You can absolutely bring the kids but there isn't a whole lot for them to do beyond eating. They do have some amazing restaurants like the Toothsome Chocolate Emporium, a steampunk-themed restaurant with decadent shakes and desserts, and Jimmy Buffets Margaretville.
If you are a drinker you will love Fat Tuesday. It's a frozen drink kiosk with over 10 flavors. You can mix different flavors as well! Our favorite was the Margarita and Blue Raspberry mixed together! So good. They also have a karaoke bar, nightclubs, and live performances by the Blue Man Group.
What's your favorite place to go in Orlando besides the theme parks? Tell us in the comments!