While camping is fun in itself, you should consider bringing some games to play. Any games can be considered camping games but here's a list of 11 of our favorite fun camping games.
This article may contain affiliate / compensated links. For full information, please see our disclaimer here.
1. Corn Hole
Corn hole is a classic backyard game. Each player takes turns throwing colored bags trying to make them into the hole in the board on the other side.
2. Horseshoes
Horseshoes is such a fun game. You have two steaks in the ground about 40 feet apart. Each player or team gets to throw their horseshoes trying to make it around the stake in the ground.
3. Ring Toss
You can easily make a ring toss game or buy one. Another fun idea would be to make it glow in the dark. You can grab some glow sticks from the dollar tree or on amazon and put them around or in the bottles and then make them into rings to toss over the bottles.
4. Cards
There are so many options for card games. You can bring a regular deck of cards or actual card games. Here are some of our favorites: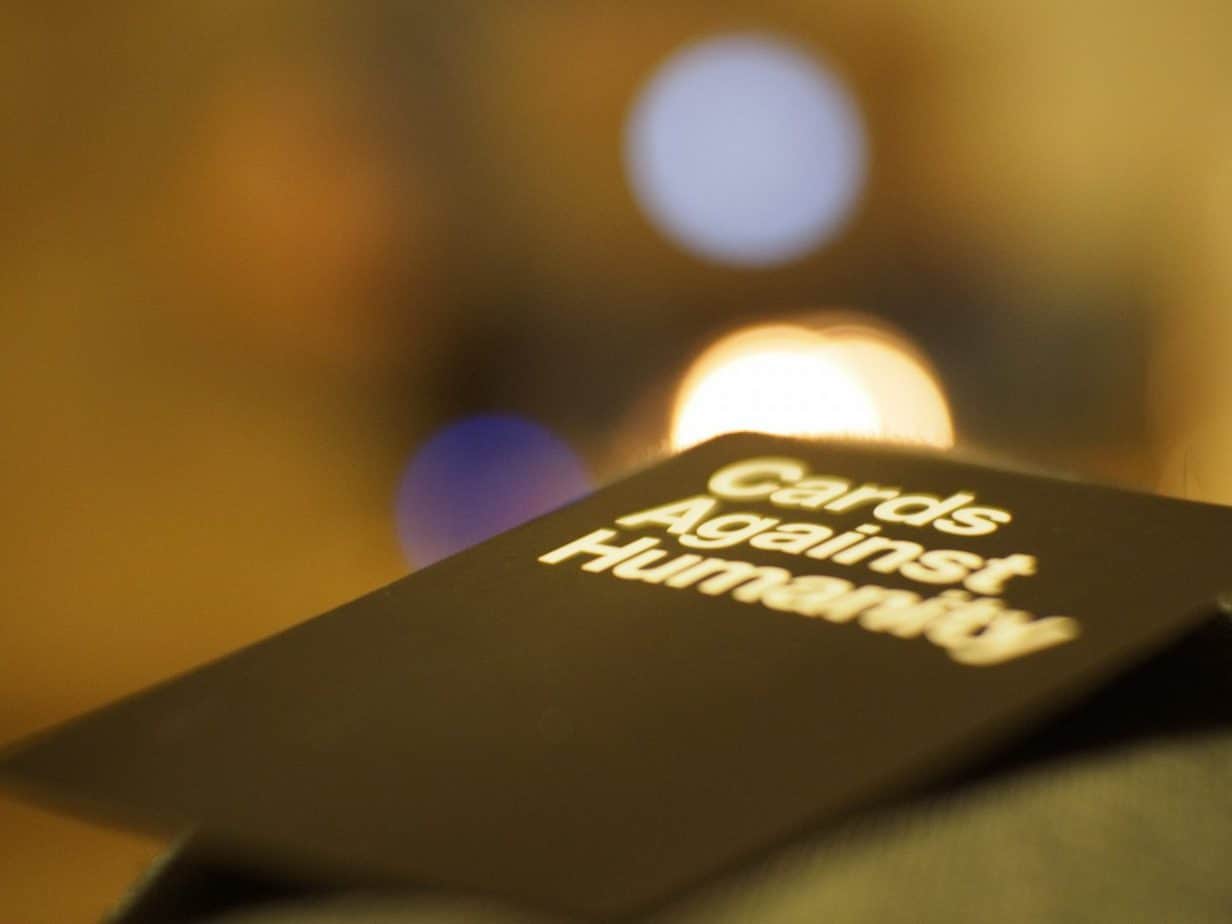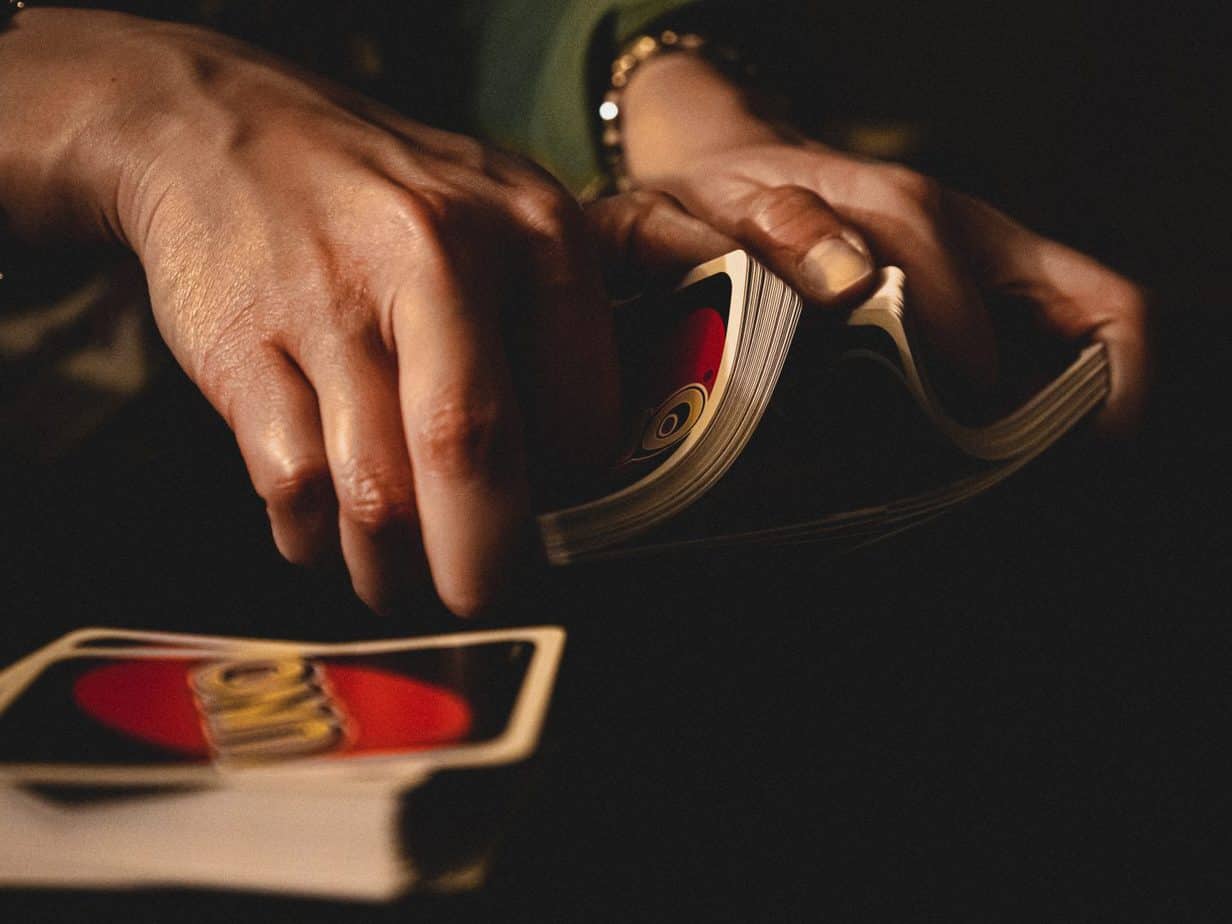 5. Board games
Board games are a great way to enjoy some fun after a long day. Here are our favorites:
While not technically a board game, it's still a fun and classic game.
6. Charades
If you like to act things out, charades is hilarious and fun. It's also a great option if you don't want to lug a bunch of games around or if you forget them.
7. Stump
This is such a fun game. Make sure you are extremely careful and be sure not to play this if you have been drinking. All you need is a stump, nails, and a hammer. You just lightly tap the nails (One for each person playing) into the stump in front of each player, leaving most of the nail exposed. Each person takes a turn attempting to hit their nail into the stump.
You don't get to aim your hit and you only get one swing. Then your turn is over. The first person to get their nail flush into the stump wins. If you bend your nail you have to take it out and start over.
8. Ladder Toss
Also known as monkey ball, ladder toss is a fun game for all ages. You have two balls connected by a string and each player tosses them towards the "ladder". Each rung is valued at a different amount of points.
9. Tic Tac Toe
Tic Tac Toe is a great and simple way to pass the time. You can buy sets off of amazon, play on a sheet of paper, or even make your own!
A simple but fun game to play after the sun goes down. All you need is a frisbee and some glow sticks from the dollar tree. It's a good game to play with a group or a pair. Glow sticks can also be attached to the top and bottom to make it easier to see.
11. Beer Pong
Last but not least beer pong, a classic drinking game. You do not have to drink to play this game. You can fill the cups with water instead of beer. That's actually my preferred way to play. I don't want to drink warm beer that is filled with dirt from the pong balls.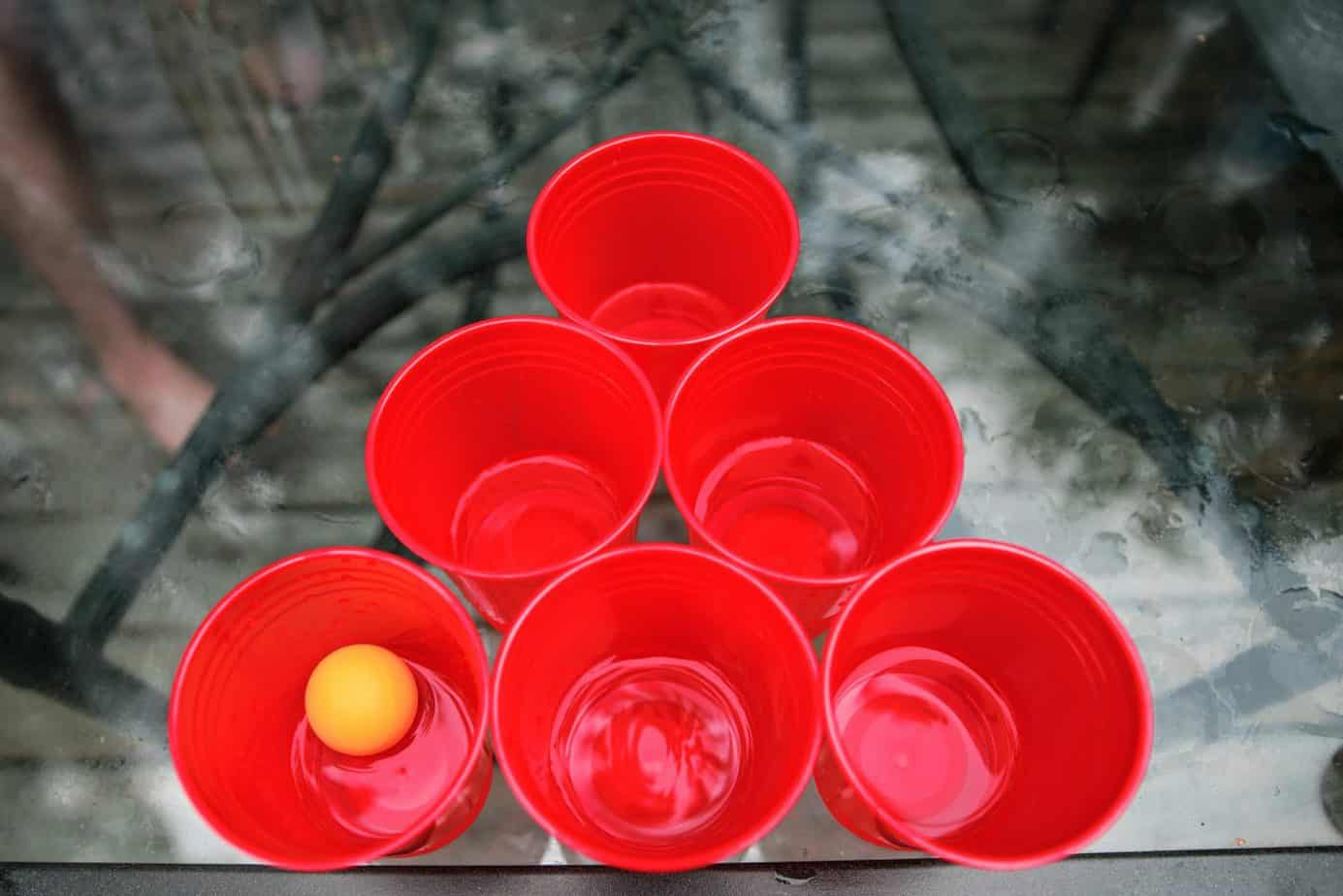 There are tons of other fun camping games to play. What are your favorite games to play while camping? Leave them in the comments.